The construction of the second phase of the photovoltaic project is progressing on schedule!Pay respect to the front-line workers.
source:
xinfuxing
Browse times :
3450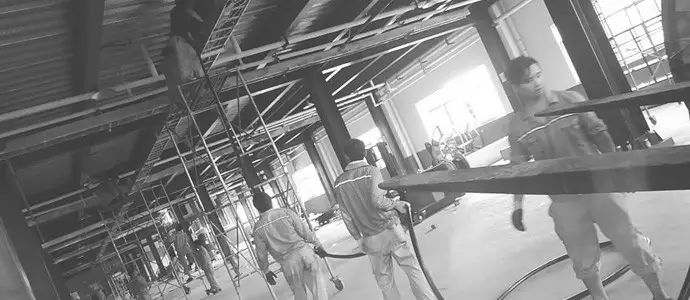 Hot sun, they still stick on the working post.

Scorching summer, scorching sun, the rising temperature of the working atmosphere, life has a great impact.
However, all the colleagues still hold their posts and pay their own sweat to ensure the normal production of the company, especially those who are responsible for the construction of the second phase of pv project.
Second phase crucial month, July is photovoltaic Ye Chunshun in equipment engineering under the leadership of general, the second phase of tongren fearless high temperature, hard-working, with XFX people ", catch, super "spirit, to project the construction site to display staff and worker are busy figure, showing all colleagues of the second phase of top-down, a concerted effort to harmony.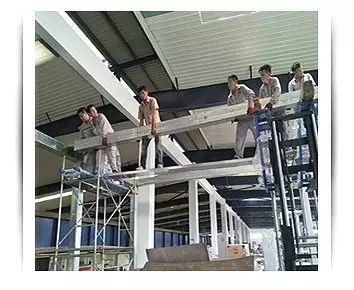 According to the needs of XFX development and market expansion, the company decided to launch the second phase project construction in June, and the project construction and equipment commissioning will be completed in late July.
Because of time and heavy task, since on June 3, project construction, the company President Chen Yuping organization arrangement and meeting the project schedule report every day and to coordinate, timely grasp the project schedule, the first time dealing with construction.
With the cooperation and overtime work of the equipment engineering department, the engineering project department and the photovoltaic phase ii staff, they successively completed the work of plant renovation, equipment entry, hoisting, installation and so on.
With the indomitable struggle of the XFX people, they copy a picture of the beautiful summer labor.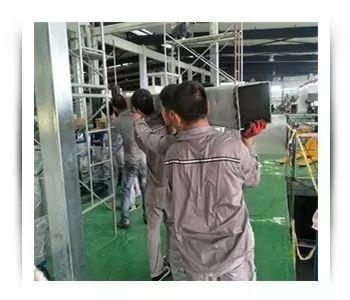 Here, we go to battle in the heat of the XFX colleagues say: you worked hard!
To the XFX colleagues who have been working on the project, you are the best!
You with "strong persistence, beyond the self" will, with sweat and perseverance cast up pv production line for the second phase, high temperature, play a song war security, grasping quality, drive the progress of the battle song!
Your practical actions have contributed to the development of XFX construction, which has promoted the development of "building a new dream and building a 5A garden".
High temperature continues, the task is still arduous, sincerely hope that the XFX of colleagues working in cooling purposes effectively at the same time, continue to carry forward the spirit of solidarity, hard working, grasped the nettle, ensure the safety on the basis of the successful completion of tasks!
Last
XFX glass is about to participate in Building glass Expo in America 2017, and we sincerely invite our customers to join us in Atlanta!
Next
To the XFX older employees